December 2nd, 2011
This Week In Infographics: Go Green Or Get Whacked By The Mafia
Another week, another awesome batch of infographics. I know you are as excited as I am. So incase you didn't know: email is not dead but the future does not look bright. Also, in our dreary economy there is still hope! Green jobs are on the rise, if you like concrete or the mafia – you can pretty much go either way, and the top SEO experts are raving about a fantastic search engine marketing infographic that illustrates the technical field's growth and possibilities. For those of you with an interest in internet marketing, the market is projected to increase over the next several years. Looks like all good news this week in infographics.
1. | Is Email Dead?

2. | What's The Deal With Green Jobs?
3. | Concrete Mafia
4. | SEO Salary Guide For Top 20 U.S. Markets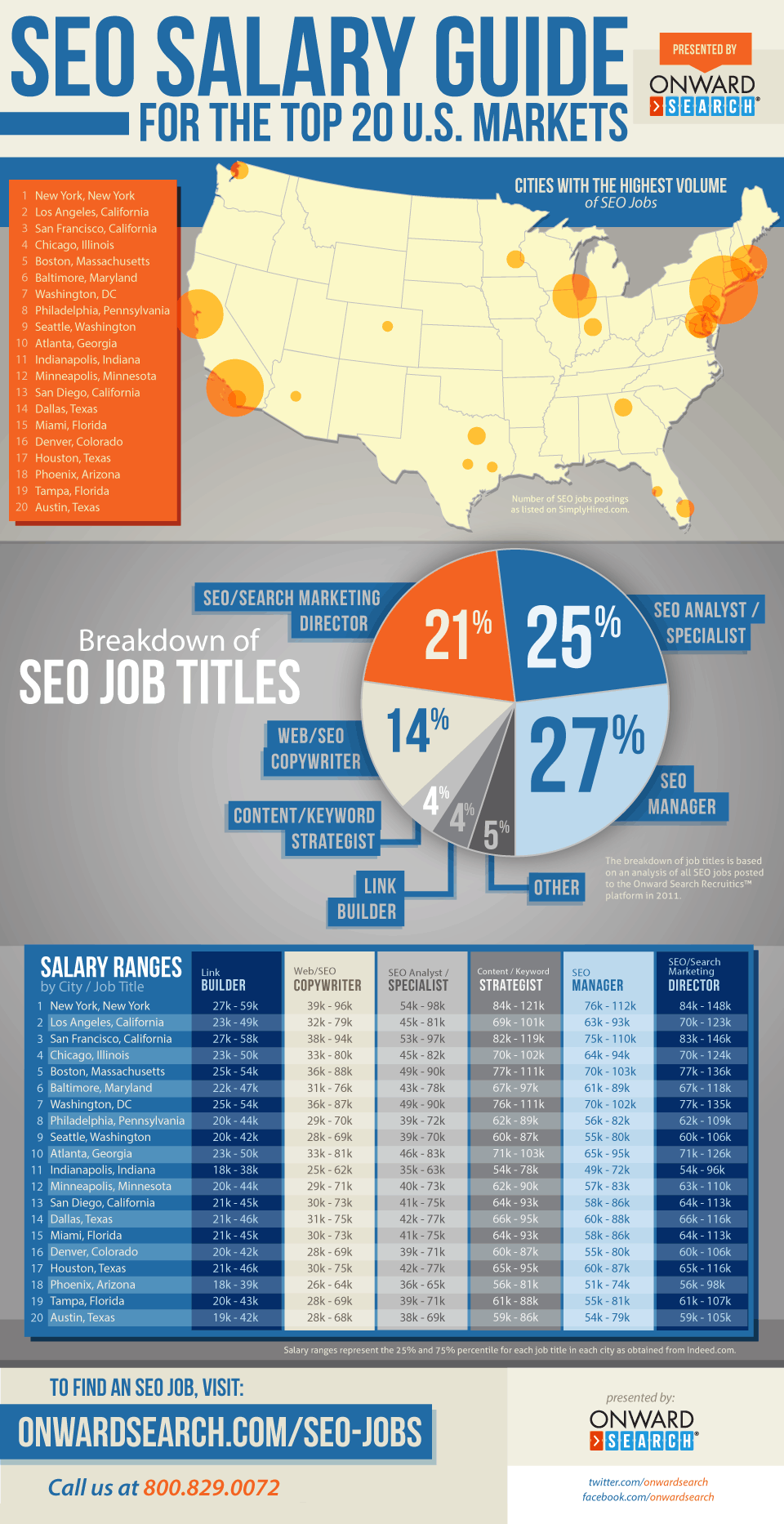 5. | An Internet Marketing Education
About the Author
Brian Wallace is the founder of NowSourcing, Inc., an infographic design and social media firm. Established in 2005, they serve everyone from startups to the Fortune 500 and everything in between. Prior to founding NowSourcing, Brian worked in a variety of technical and marketing environments being a Chief Technology Officer for a noted media company. Brian holds an MBA and MS in Information Systems and resides in Louisville, KY with his wife and children. He started the group social media blog,
Collective Thoughts
and appears as a guest author on
Mashable
and is the Louisville Online Media Examiner at Examiner.com.
View all posts by Brian